Coping with Grief and Loss During the Holidays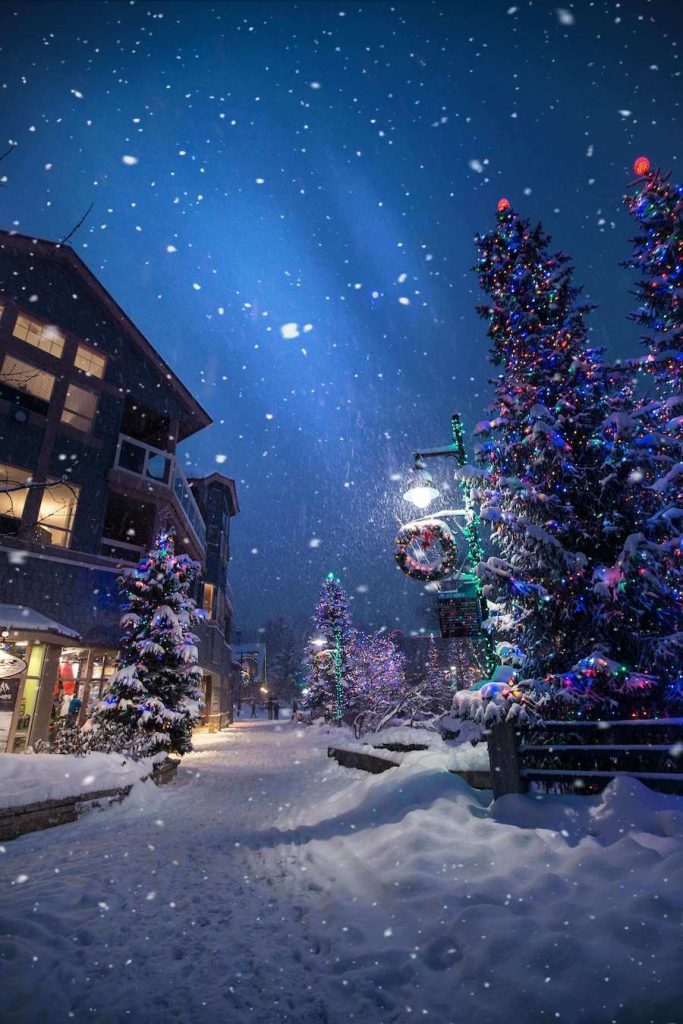 The holidays can be difficult for those dealing with grief and loss. This loss may have been recent, or it could have taken place a long time ago. Your loss may be from a death. However, your loss could be from people who are alive, but are no longer in your life. This loss could also be related to a job, health issue, or any change in your life.
---

This time of the year can be extra challenging for several different reasons.
Everywhere you turn, you see images of happy holiday celebrants. This may be very different from how you feel inside.
 There are so many meaningful experiences that we've had at this time of the year. We may feel sad that we can't share them again with our deceased loved ones. We may also have grief that we never had that happy experience that shows up in the media of people celebrating with their loved ones.
---

Here are some things you can do to make the holiday season a little easier for yourself.
1. ACKNOWLEDGE THE CHALLENGE & CREATE MORE SELF-COMPASSION 
As I mentioned earlier, the holidays can be challenging for people dealing with grief and loss. Having that knowledge can create more insight and understanding into what you are currently experiencing. You may be asking yourself, "Why don't I feel happy? Shouldn't I be joyful at this time of the year?" You may be directing a lot of judgement toward yourself. Creating self-compassion and an awareness that this time can be hard may lessen this judgment and normalize your feelings. You can let yourself know that it makes sense that you feel the way you do.
2. DECIDE HOW YOU WANT TO SPEND THE HOLIDAYS
It can be helpful to make a plan for the holidays. Who do you want to spend it with? Would it feel better to be alone or with others? What do you have the energy to do? What do you want to let go of for this year? What will make things a little bit easier for you right now? Sometimes people want to call off the holidays, do the holidays in a totally different way, be alone, or be with loved ones. It's your choice!
3. HONOR & CONNECT TO YOUR DEPARTED LOVED ONES
If your grief and loss are from the death of a loved one, this tip might be helpful. It can bring some comfort to find a way to connect with your deceased loved ones during the holidays. There are many ways that you can do this.
• Cook dishes that were your loved one's favorites, that you cooked together, or that were a part of your memories of being with your loved one.
• Have everyone at the holiday table share a favorite memory of your loved one.
• Watch movies that remind you of being with your loved one during the holidays. I used to love to watch "It's a Wonderful Life" with my mother. When I watch that movie, it brings back that memory of being together.
• Play music that reminds you of your loved one or that you used to listen to together during the holidays.
• Participate in holiday activities that remind you of your loved one.
• Light a candle to honor your loved one.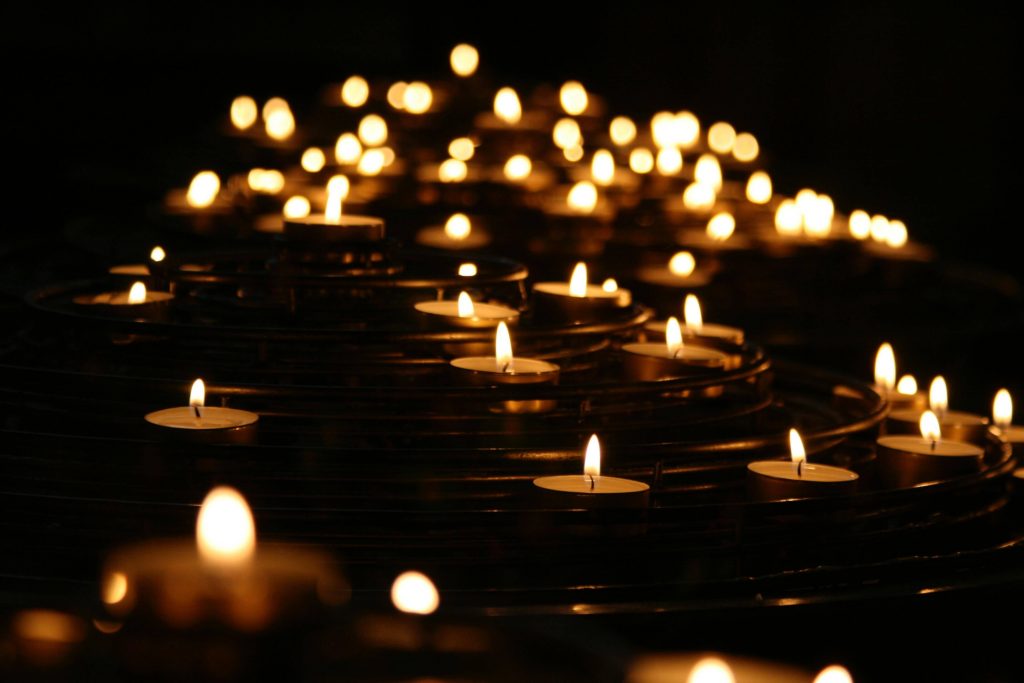 4. JOURNAL FOR SELF-EXPRESSION & HEALING
Journaling gives us a time and place to express and process what is going on inside of us. It helps us make sense of our lives and our experiences. It clears our heads and gives us insight into what our next steps need to be. It is also an avenue for listening to and validating our experiences. This may give you a better understanding of what you are going through this holiday season and how you want to spend your time.
5. SHARE YOUR FEELINGS WITH OTHERS
We are not meant to grieve alone. The person you share your feelings with  needs to be someone you can trust. They need to listen without judging or minimizing your experience. If you do not have that kind of person in your life, individual or group therapy can provide this validating experience with another. It could be beneficial to join a grief support group. It can be validating to be around people who are also going through loss. They may understand in a way that those who have not experienced a significant loss do not.
These organizations often have meetings or groups for those dealing with grief and loss during the holidays. In my community, there are free grief support groups sponsored by a local hospice. You can find these types of groups by checking with your local hospice or through Google.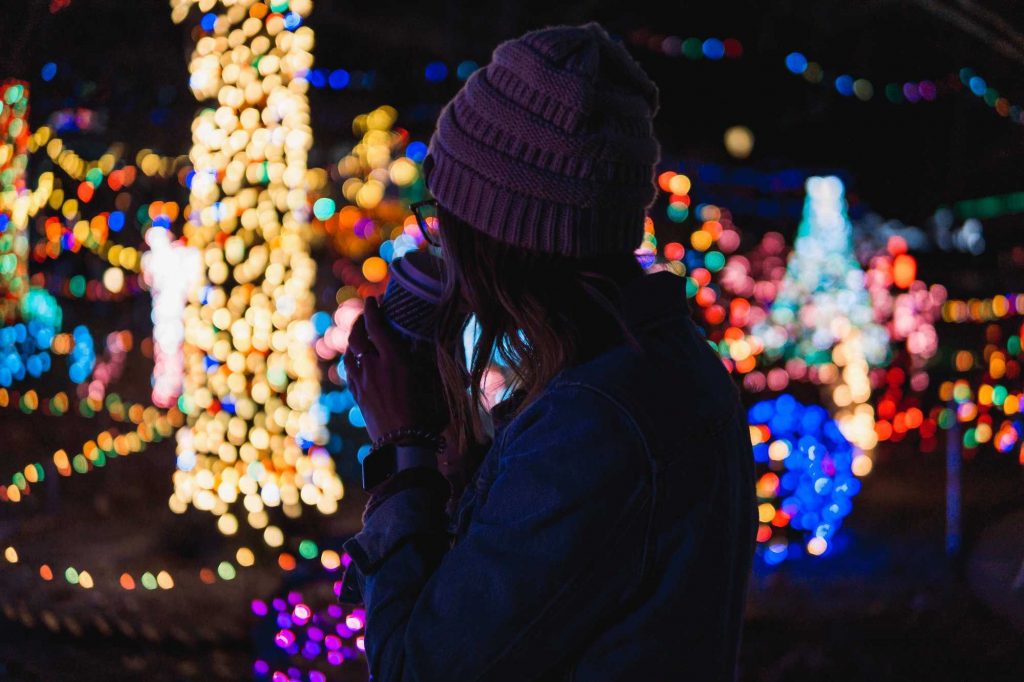 ---
Please be extra gentle and kind with yourself during this holiday season. ❤️
If you could use some more support, check out my Grief Counseling page. Through my online grief counseling services, I see clients in Colorado and Florida. I am based in Longmont, Colorado.
---
For another blog related to grief, please check out my blog titled "There Are No Stages of Grief for Those Dealing with the Death of a Loved One".
You can also check out the blog which includes information about "Free Grief Education Webinars".